Join us for a night of family and community fun!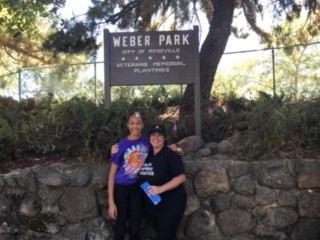 This free event is sponsored by Invest Health Roseville which is a partnership of the Health Education Council, the City of Roseville, residents and community groups. Invest health Roseville is dedicated to improving the quality of life and community well-being in the neighborhoods of Roseville Heights, Cherry Glenn/Thieles Mano and Los Cerritos.
The Neighborhood Night-Out will celebrate the achievements of improving access to health and social services, increasing safety and walkability, and take new steps in re-imagining Weber Park. 
---
Sponsor Health & Well-being in Roseville's Downtown Core Neighborhoods
Become a community business sponsor and support health and well-being in Roseville's downtown core neighborhoods. We need
Financial donations to cover event expenses, 
BBQ food items and utensils
Items for prizes.
To donate food, utensils, and prize items or to make a monetary donation via check, please email Gina Robserson.
---
---
Volunteer for the BBQ
We need your help to make this event a success! We need helping BBQing, serving, greeting guests and cleaning-up. Click here to volunteer!