Drivers of Health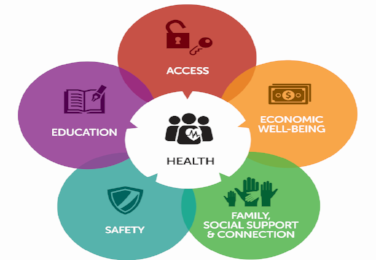 Drivers of Health
At the Health Education Council, we work with residents, community, business and health care leaders to implement programs that impact the underlying drivers of health - the conditions and factors that affect a person's ability to achieve health and well-being.
Our teams of public health professionals believe that cross-sectors partnerships built on trust and respect can transform neighborhoods into places that nurture health for all residents
At HEC, we have long understood that the majority of health happens outside of the doctor's office and that where we live, work, learn, pray and play shape our ability to make healthy choices for ourselves and our families. 
Our programs often focus on multiple drivers as a strategy for achieving maximum effectiveness.
---
HEC's Multi-sector Approach to Health