School-based Nutrition Education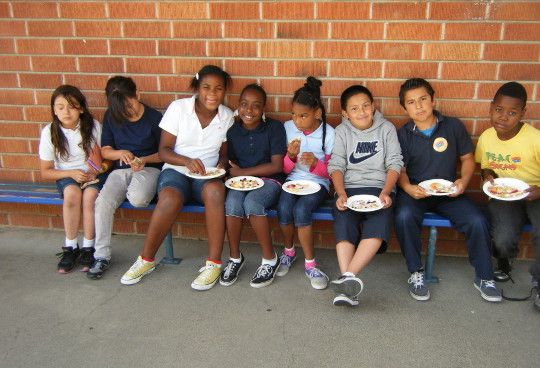 At the Health Education Council, we offer a variety of nutrition education programs that support students' health and wellness by teaching students basic nutrition information, including lessons on MyPlate, nutrition label-reading, and the benefits of eating fruits and vegetables.
Currently, our team works with the following school districts impacting over 7,000 students each year:
Twin Rivers Unified School District,
Robla Unified School District and 
Sacramento City Unified school districts.
Our team specializes in the following student nutrition programs:
TEAM Nutrition - interactive nutrition lessons for students in grades 1st through 3rd.
Harvest of the Month - interactive nutrition lessons and taste tests focused on a different fruit or vegetable each month. 
GEO Garden Field Trips  - Coordinated with Harvest of the Month, 5th grade students visit the garden at Grant High School to plant seedlings, learn about gardening and plant parts, and cook their own lunch featuring the harvest of the month item.
Kids Farmer's Market  - Held monthly in the Robla School District, this farmer's market-like set-up provides each student with a bag full of fresh produce donated by the Sacramento Food Bank.
Our team also provides assistance with other school-based activities like Rethink Your Drink, Every Kid Healthy Week, Health & Wellness School Assemblies and Safe Routes to School.