Join us for Every Kid Healthy Week!
Every Kid Healthy Week is an annual observance to celebrate school wellness. This week provides an opportunity to get involved in a celebration to support sound nutrition, regular physical activity, social-emotional health, and health-promoting programs in schools.
Health Education Council is adapting Every Kid Healthy Week (May 9-13) to be a virtual week with simple activities and lessons following each day's theme which kids can do in the classroom and at home. Health Education Council has prepared a teacher packet with short lessons, videos, handouts for students, and more!  
Who should use this?
Teachers
Principals or district staff to share with their teachers and school site staff
Community partners who work with students
Parents who would like to participate at home
What will you receive?
Teacher information packet

Parent handout in English and Spanish

Activity ideas, key messages, and videos for each day

Slide deck lesson with student handouts for Tuesday 

Optional Zoom lesson with an HEC staff on Tuesday or Wednesday (TBD) (limited availability, first come first served)
Post photos and videos from your activities on social media using the hashtags #EveryKidHealthyWeek and #HealthHappensTogether, and tag us @healthedcouncil (Instagram) or @HealthEdCouncil (Facebook), so we can see—and share—what everyone is doing! Be sure to like us on Facebook too!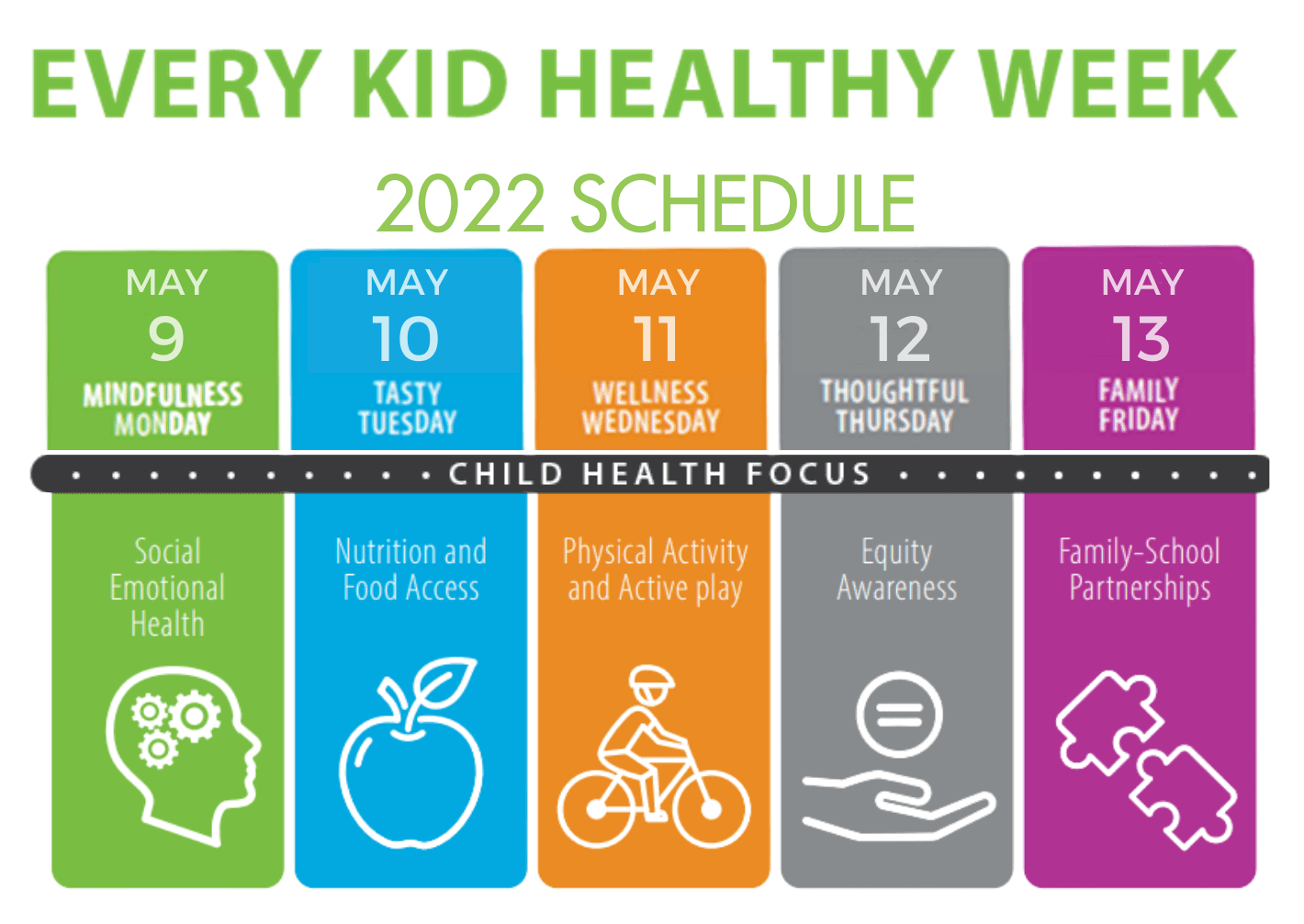 ---