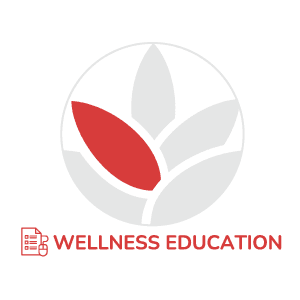 Don't Buy The Lie Contest
The Health Education Council, in collaboration with Kaiser Permanente, is proud to host  'Don't Buy the Lie!', an opportunity for youth in grades 6-12 in Yolo, Placer or Sacramento Counties to submit a creative idea demonstrating the danger and consequences of tobacco, marijuana and vaping for youth. Winners will receive up to $500. 
Don't Buy the Lie is supported with funding from Kaiser Permanente.

---
Who can enter the contest? 
Students in grades 6-12 from Yolo, Placer, and Sacramento County 
How do I enter? 
Applicants will create their own mock social media post in response to the guidelines from our educational videos & Zoom session:
How do the consequences of tobacco, vaping and/ or marijuana affect you and your peers personally?  
In order to submit an eligible entry, please follow all directions under the "2022 DBTL Fall Judging Criteria" and watch the videos in the playlist below: 
Prizes
Prizes are available for middle & high school students for each of the following categories: 
Dances or skits (in video format) 
Digital art 
Handwritten art 
Music, spoken word or poetry
When is the contest held? 
The Fall 2022 Don't Buy the Lie Contest is accepting submissions until Saturday, December 17th, 2022 at 12am midnight. 
How will winners be selected? 
Submissions that demonstrate a thorough understanding of the prompt as well as the judging criteria will be considered for an award.  Read/watch the contest guideline videos and judging criteria closely to ensure your submission follows the guidelines. 
This form stopped accepting submissions on December 20, 2022 12:00 am PST.
---
2022 DBTL Fall Judging Criteria 
Here are the general guidelines that we would like the submissions to include/not include: 
Submissions must be anti-tobacco/ vaping/ marijuana and be aimed at peers and/ or adults. Topics can include, but are not limited to:

Big Tobacco's tricky marketing techniques,
not smoking cigarettes or vaping(e-cigarettes),
the dangers of smoking and vaping,
or protecting others from secondhand smoke at home and in cars

Strong submissions will be attention-grabbing, directed towards young audiences, detail-oriented, original in thought, and show a high level of effort.  
Participants must be enrolled in the 6th-12th grade in Yolo, Placer or Sacramento County. 
Only original creations (dance, poetry, song, drawing, skit, painting, digital art, etc.) 

No photographs, images or videos from the internet, or other copyrighted material. Do not use cartoon or comic characters (i.e. Mickey Mouse, Joe Camel, etc.)  
15 seconds to 1 minute maximum for videos 
Write BOLD and CLEAR and use BRIGHT colors.  
Do not use themes associated with death (e.g. graveyards, skulls, etc.)  

In order to be eligible for consideration, the entry form must be filled out and signed by the student and parent/guardian.  
All entries will be submitted online by

December 17th, 2022. 

Winners will be announced in December/January. 
---
FAQs
Do I have to post my submission on social media to win? 
Entries will be designed as social media posts, but participants are not required to post their submissions on their personal social media accounts. Sharing on social media is optional and does not increase the odds of winning a prize. For any posts uploaded to social media, please include the hashtag #2022DontBuyTheLieContest.  
Can I participate in the contest twice? 
Past winners of the Don't Buy The Lie contest may enter a new submission but are ineligible to receive a cash prize. 
Do I need to include statistics or evidence about tobacco, vaping or marijuana in my post? 
Participants are not required to include statistics or "hard data" in their submissions but can elect to include statistics if needed. Any statistics or data included in a submission must include a source for the information.  
Please reference the websites on the right-side column as resources in your brainstorming process. Remember that your words and experience are powerful. 
Do I need to show myself in my video submission? 
No, participants are not required to show themselves in their submissions.  
Every person shown on video must also sign a release form with their name and signature giving permission to the Hosting Organization/ HEC to publicly share the submission. 
Should my submission target a specific community that I identify with? 
Submissions do not need to target a specific demographic; Creating submissions relating to cultural background is acceptable given they follow the judging guidelines. For submissions not in English, please include a script for translation purposes. 
We encourage submissions to represent all backgrounds, especially with messages that resonate with other youth that are affected by tobacco, vaping and/ or marijuana.  
---
Don't Buy The Lie Videos