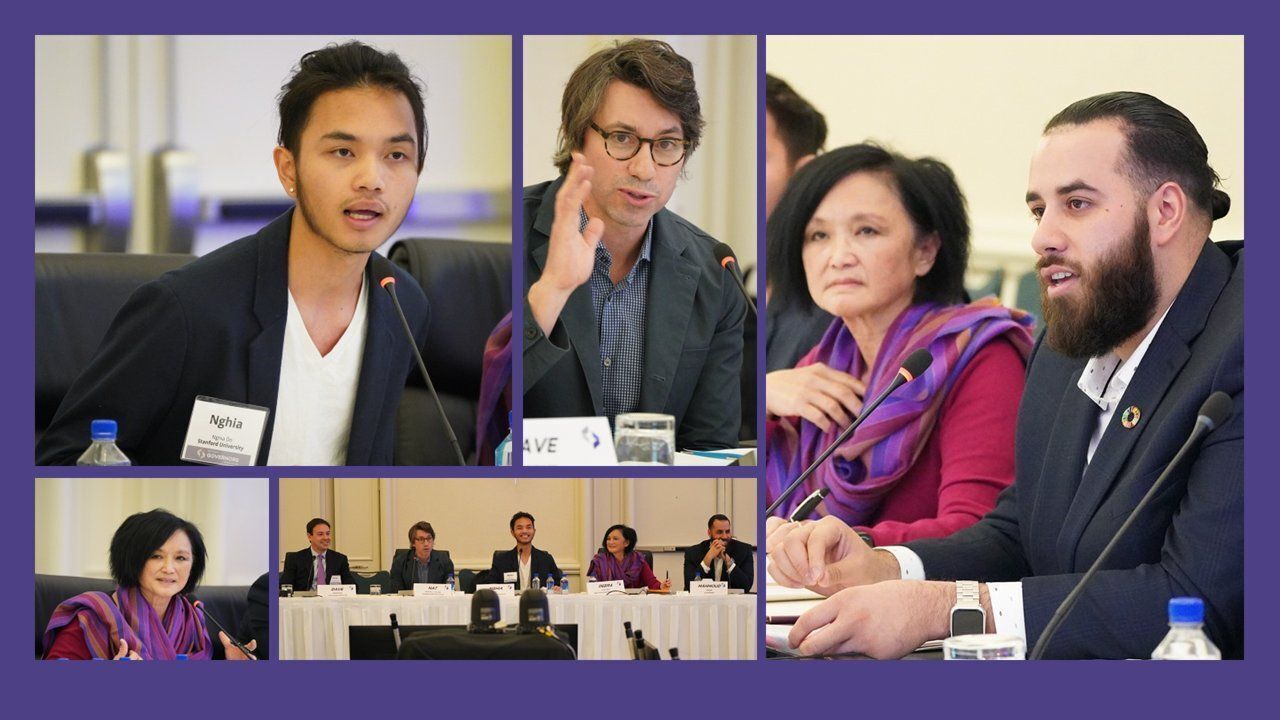 Governors Phil Murphy (NJ) and Jared Polis (CO) have set addressing the youth mental health as a top priority. Debra Oto-Kent was invited to speak at the Increasing Awareness of Youth Mental Health panel through recommendations from Governor Newsom's Office and the State of California's Office of Health Equity. The discussion was rooted in educating youth about the mental health spectrum and empowering them to seek support. Debra was joined on the panel by leaders from Frameworks Institute, FloraMind, California Children's Trust, and Child Mind Institute. "We focus on a host of program areas, so I was honored to speak alongside leaders who specialize in the mental health space", commented Oto-Kent.
Focusing on how mental health complications intersect with other social determinants of health, Debra emphasized the importance of considering integrated, comprehensive solutions with community input. Using HEC's Peers Helping Peers, as an example, she stressed the need for services to be culturally competent and provided at the micro level. "Culturally competent services are provided in various languages and formats, and engage trusted community leaders", said Oto-Kent adding, "many of the populations we serve rely on the recommendations of community leaders, so their buy in is crucial."
Following the panel, people were eager to learn more about social determinants of health, including technology and financial industry professionals. Debra shared that it was refreshing to hear that HEC has implemented and been part of many of the programs being considered and are mindful of the factors that contribute to mental health detection and treatment. In closing, Oto-Kent said; "We're positioned to lead the way and have a steep impact as educators, direct service providers, and advocates for more inclusive mental health solutions."