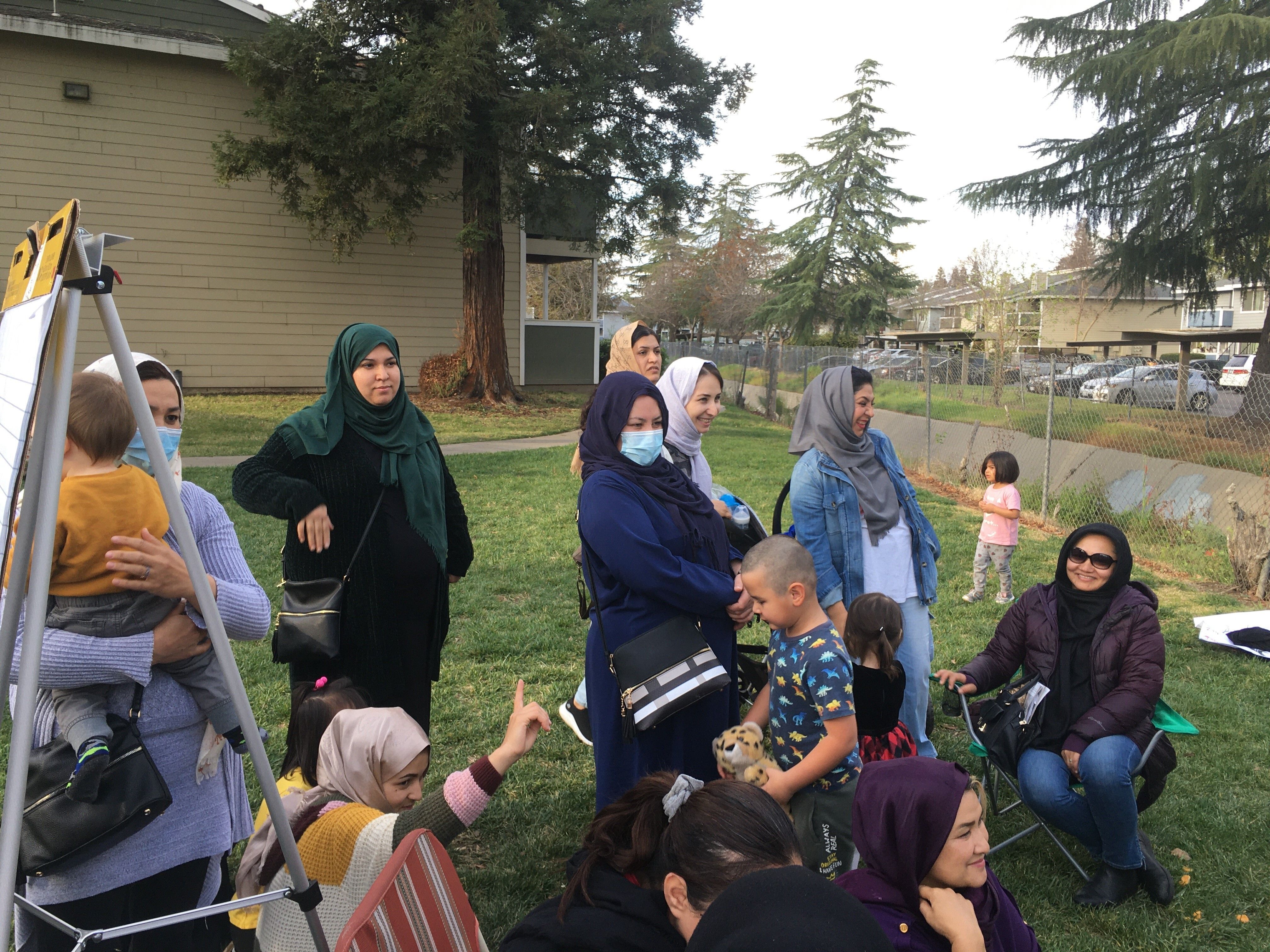 The Afghan Moms group was established in 2020 to help the influx of Afghan families arriving in Sacramento. HEC's staff created a safe space for mothers who had students attending schools in Twin Rivers Unified School District and the San Juan Unified School District. Initially, the groups were designed to help the mothers with basic needs such as reading, writing, and speaking Farsi and English and making healthy food choices. Typically, the groups welcome 20-40 attendees, but have hosted more than 100 moms for special occasions.
Eventually, the weekly meet ups in North Highlands and Carmichael were used to facilitate cooking lessons for healthy, low-cost meals for their families. The curriculum was designed by Leah's Pantry Food Smarts and segued into other discussions about health and wellness. The participants are eager to come to the sessions and are engaged in all the activities, asking questions, and seeking resources, which were provided through flyers, booklets, and websites. Program Coordinator Shiva said, "The sessions would be tough in Farsi, but we would also make sure to give instructions in English, so they could begin to learn it." As more mothers started to attend, additional meet ups were scheduled and childcare was provided, which allowed them to focus entirely on that week's lesson and socialize with the friends they had made in the group.
Most of the families were from the neighboring area, but others heard about the classes and would travel to attend. We've since added new locations and more classes, so that it would be easier for new people to participate. Later on, as Afghan parents noticed that their students weren't eating school meals, and notified HEC. The students were not eating the school meals due to dietary restrictions that the schools were not aware of, so our staff spoke at a TRUSD school board meeting in Fall 2022. As a result, the district identified alternative meal options for the students. HEC has been facilitating dialogues with the moms to provide long term recommendations for the district's nutrition specialist and school board.