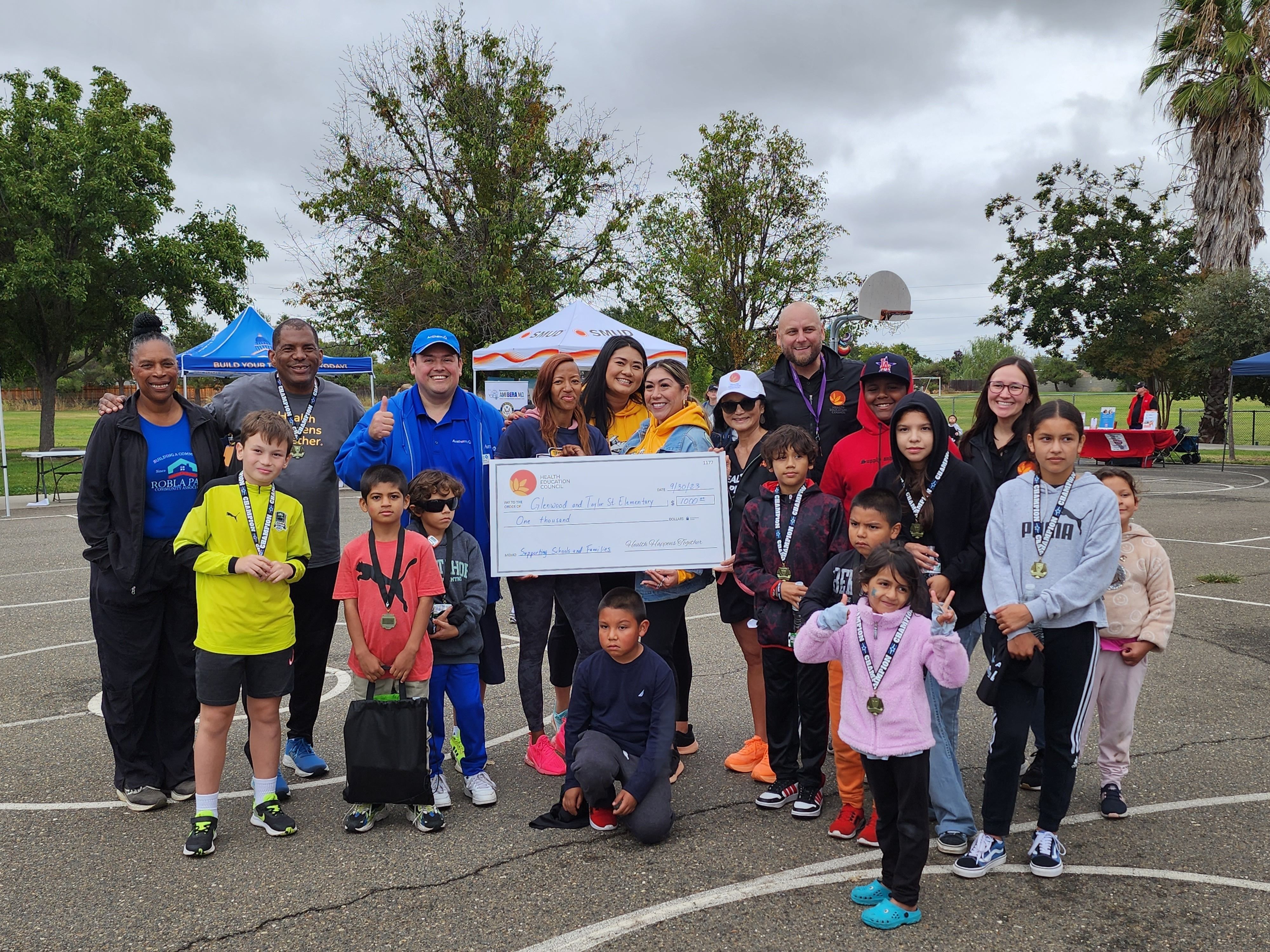 This year's Walk for Health couldn't be stopped by a little rain and cloudy weather. The Robla community and more than 20 community-driven organizations attended to make HEC's event memorable for the youth and families. More than 100 residents participated in the walk, which was designed and approved by our friends from Sierra Race Walkers. Before the walk started, residents were invited to do Zumba, which was very popular amongst the adults.
Youth were cheered on by their families, school staff, and the fire and police departments. They also received a medal and refreshments upon finishing the walk. The adults completed a longer route while the youth participated in activities and met with community organizations to collect stamps to be entered in a raffle.
To give back to the surrounding community, HEC donated $1,000 to two nearby schools, Glenwood and Taylor Street Elementary, as well as $500 to the Robla Park Neighborhood Association. Before the event wrapped up, families enjoyed a ballet folklorico performance, won prizes through the raffle, and were able to pick up free fresh produce. Many of the walkers were participants in our weekly Robla Park Walk with Friends group that meets every Thursday at 8am.
Deputy Director Martin Ross commented, "By bringing Walk for Health to Robla, HEC puts its "walk with its talk". Neighborhoods like this often get overlooked, so it is crucial that we bring equity and access to improve the overall outcomes to residents. We are doing our part collectively with key partners to show that "Health Happens Together".
Thank you again to our sponsors
Premier Sponsor: Anthem Blue Cross
Sierra Race Walkers, California Statewide CDC, Sacramento City Councilmembers Sean Loloee and Lisa Kaplan, Sacramento County Supervisor Phil Serna, Central Valley Bank, LifeSTEPS