Health Education Council's Programs at a Glance
HEC supports programs in five areas that encompass the social drivers of health.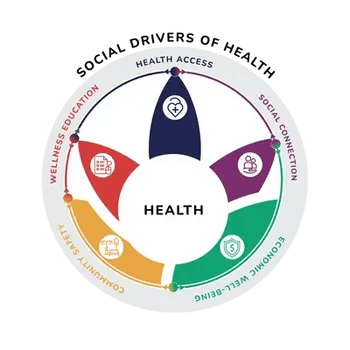 Health Access: Ensuring everyone has access to culturally relevant and supportive health programs and environments regardless of zip code.
Social Connection: Strengthening family and community connections in order to remove stigma and boost support related to addressing mental and physical health issues.
Economic Well-Being: Building sustainable economic foundations for individuals, families, and small businesses as a foundation of community health.
Community Safety: Improving community safety and connectedness to revitalize neighborhoods and gathering points that drive increased health and well-being.
Wellness Education: Providing free resources and tools to increase understanding of priority health conditions and cultivate healthier behaviors to combat them.